Posted By

Steve White

2 years ago
Homeowners Insurance in Texas
(We focus on 5 key differences)
One Major Difference Cost This Austin Family $60,000
(And shouldn't have)
–> Backup Sends 8,000 Gallons of Sewage Gushing Into Home <–
Look, Texas is a great State, no doubt.
Great people, a vibrant economy, affordable housing, no income tax, low gas prices, great food, the list goes on… (We'll save the Whataburger vs In-N-out for a different post…)
But, make no mistake about it, home insurance here in Texas is different.
Whether it's coverage, pricing, mandatory exclusions, deductible requirements, or dollar caps, homeowners insurance in Texas is different.
WAY different.
Coming from California, you may be used to high wildfire deductibles (if you're near areas that are prone to them).
If you aren't near those areas, you may be used to low deductibles, and home premiums around 700-$1000 per year.
And while you can find premiums like that in some parts of Texas, don't be surprised if your premiums are 100+% higher than California in many North Texas or Coastal areas.
As far as deductibles here in Texas, they range from 1000.00 on the low end to 1% or even 5% in some coastal areas. (that 5% of your home's insured value)
The storms are much more severe here too.
Being from California, you likely aren't used to major hail storms, or tornadoes like you will find in many parts of Texas. (Coverage for wind/hail is a BIG deal in Texas).
But it doesn't stop there…
As you can see, homeowners insurance is not only different than California home insurance, it's different depending on where you live in Texas.
In other words, what's true in Dallas, doesn't hold true in Austin, and what's true in Austin doesn't hold true on the coast.
And there's A LOT more cities and communities than that.
This may sound daunting, but it's not as bad as you think, especially with a little help.
---
Let's first focus on the MAJOR differences you'll find buried in different Texas policies…
We're only focusing on the MAJOR differences that are consistently different in Texas.
We're looking at these because, outside of weather claims, these are where claims most often occur in Texas (and can be catastrophic).
The major differences revolve around damage from WATER.
—>Texas homeowners insurance has 5 different types of water damage coverage<—
Read that again, It's THAT IMPORTANT!!!
Not knowing these differences cost Texans 10's if not 100's of millions in unpaid claims that could have been covered.
Have you ever thought or asked "does my policy cover flood damage?"
Thinking "flood" means any type of water that damages your house.
I don't blame you for thinking that (I did 20 years ago), but unfortunately it's not that simple.
"Flood," has a VERY specific definition and it's EXCLUDED under basic homeowners policies.
There are other types that can be covered like "continuous/repeated," and "backup of sewers."
But you have to know what to look for.
Don't worry, we have a cool chart below that outlines all of them for you.
---
If you're up for a challenge, be sure to check out my free E-book (this is a deeper dive).
"3 Nasty Surprises," below.
                                                                                            Click Image To Download 3 Nasty Surprises
---
Before we  quick look at a few examples of how Homeowners Insurance in Texas is different across the State…
Let's start with Dallas.
In Dallas (really more like North Texas), you're likely to find mandatory 1% or even 2% wind/hail deductibles (that's 1-2% of the home's insured value) with most companies, and the average cost for a home insurance may be $1,700-$2,300 with a home insured value of $300,000.
In the Austin area that same policy may cost you less than $1,000, and have a wind/hail deductible of $1,000
On the coast you may be lucky finding wind/hail coverage at all without purchasing a separate policy.
And it's possible that you would find rates as high as $4-5k in coastal Texas.
(And that's EXCLUDING wind/hail!)
As you can see, the difference in what's available for homeowners insurance INSIDE Texas is significant.
---
WHY is home insurance in Texas SO different?
It boils down to what causes claims in an area.
Whether it's a hurricane prone area on the coast, a region with clay soil (Dallas) vs loose dirt (South/Coastal) , or an area that gets hundreds of millions of dollars in wind/hail damage each year (North, Central, East Texas), what's available for your homeowners insurance policy will depend on where your property is located.
---
Here's some tools to help you make sense of it all…
Knowing all the differences is a near impossible task (unless you're a seasoned Agent), but you can definitely know some important basics.
Here's the tools you need to help you make a better decision when the time comes to.
The State of Texas has this cool tool
Check it out:
Or you can check ours out here:
---
Let us help you with your first Texas Home Insurance Policy…
When it's time to make the big move, we'd love to help you with your new Texas home and auto insurance.
Give us a try below:
---
Here's our process:
The 3 Step Process 
1. Discovery Phase –Review your current policy, and look for ways to improve your coverage and/or reduce costs.
In this phase we also gather info that is specific to your individual circumstances (your recommendations will be tailored to you)
2. Quoting Phase – We carefully search through our network of high quality, vetted insurance companies, to find you the best option.
3.  Delivery Phase – You are presented with the most competitive option(s), with your tailored recommendations.
The next steps are up to you.  We never "hard sell" anyone.
If we are able to find you a good option, we walk you through the steps of signing up, getting your lender what they need to help you close, and help you know how to cancel your current policy(s).
And the best part is, after you're signed up you have an industry professional in your corner when things come up.  Whether you need a tweak to your policy, discuss a potential claim, or have a general insurance question, we are an ongoing resource for after you sign up.
Looking forward to hearing from you,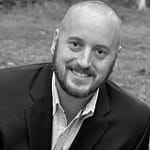 Have a question?
Moving Soon?
Start the Fast and Easy Discovery Phase Below
You must enable Billing on the Google Cloud Project at https://console.cloud.google.com/project/_/billing/enable Learn more at https://developers.google.com/maps/gmp-get-started
Homeowners premiums and deductible option used in this were used as examples only and based on newer build homes, no claims, and good insurance score.  Your individual circumstances will dictate final rates and deductible options.